Our Profile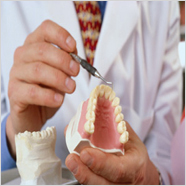 Esthetic Designs has served Central, New Jersey for over 15 years. We specialize in removable oral prosthetics, acrylic and flexible partial dentures. We offer same day and next day repairs to insure fast and reliable services. We work close with our Doctor's to make sure we offer our patients the best care possible.
In 2009 We celebrated 10 years in the Somerset County Area.
Outside the cast frame manufacturing done by a casting specialist, we do not outsource any of our denture work.
What We Deliver
Esthetic Designs personally delivers its own cases. There are no miscellaneous delivery fees. Our fees are 'Start to Finish' on all our denture work. Custom trays and bite blocks are included in our fee's per finished case. Custom trays and bite blocks will not be billed on revolving work, only upon determining abandoned cases (60 days).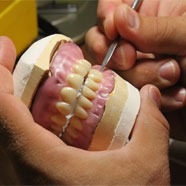 Rest assured when you have a question or concern on any of your cases from start to finish, you can speak directly to the technician. We take pride in our transparency and customer service. We look forward to your business.